Learns meaning of love through a bowl of noodles  – A Tao Story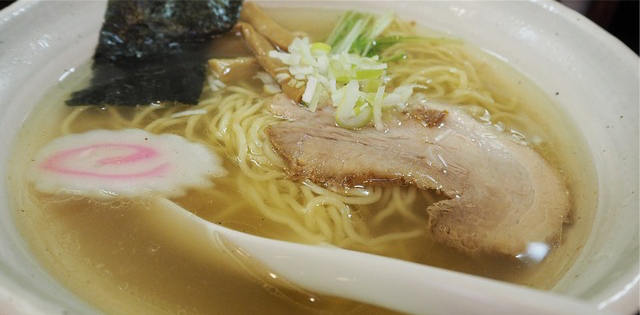 The young boy can stand his mother no more.  She has been nagging about his tardiness and untidiness and what not!  He has come to a conclusion that enough is enough, and it's time for him to run away from home for good.
Off he goes, and he is on the road. Having only a few dollars with him, however, he soon exhausted his cash. Feeling hungry and cold, desperately he stops by a food stall and begs for a bowl of noodles.
Kind old man the stall owner is, he gives the young boy a bowl of noodles he badly needs.  The boy gulps the noodles in no time and is apparently deeply moved.
"Thank you very much, Sir!" says the boy. "You are so kind, unlike my mother!"
On hearing that, the old man gives him a chuckle. "I just gave you a bowl of noodles, and you thank me so profusely," says the old man. "Your mother has been taking care of you all these years, and you are full of complaints against her."
What the old man says jolts the young boy.  He realizes all of a sudden that he has taken the love his mother  showering on him for granted.  How indifferent he is!  Not only does he not feel the love, he is full of discontent and ingratitude.
Having awakened to the fact, the young boy rushes home.  The moment when his mother sees him, she starts admonishing again. "Where have you being, you rascal!!" she yells.
Everything, however, has changed now.  The boy is now resenting no more.  Every voice of admonishment is music to his ears.
Have we been indifferent to the abundance?
Look around you! Tao is so benevolent it gives us so much in life. The sunshine, the air and the love! Have you heeded it, felt it, and been thankful? Even if there are ups and downs in life, they can well be challenges that meant to make you stronger.  Have we taken the opportunity to learn the lessons with gratitude?
Don't run away from the benevolence of Tao!