If you can empty your boat no one will seek you harm
Empty your boat before cruising the world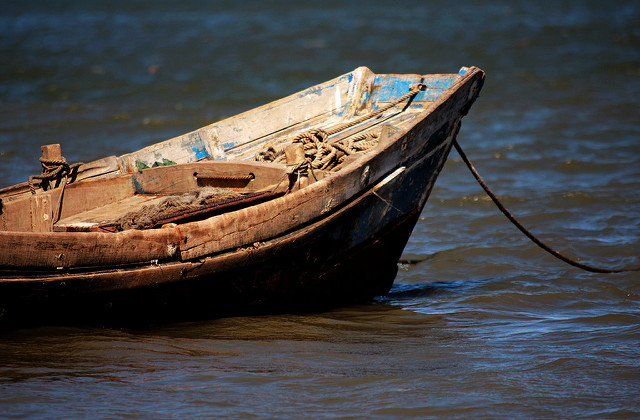 What is the difference between an empty boat and a boat with someone on it colliding  with yours head on?
This is what Chuang Tzu says:
"When you cross a river and an empty boat comes colliding with your boat head on, even if you're a hot tempered person, you're unlikely to be very angry.
But if you see a man in the boat, you will shout at him to steer clear.  If the shout is not heard, you will shout again, and yet again.  If you're still not heard, you begin cursing.
You are not angry and you are angry, all because there is no one in the boat in the first instance, and there is someone in the boat in the second.
So if you could empty your own boat before cruising water of the world, no one will seek you harm."
Thanks to Ying Ming for the picture.