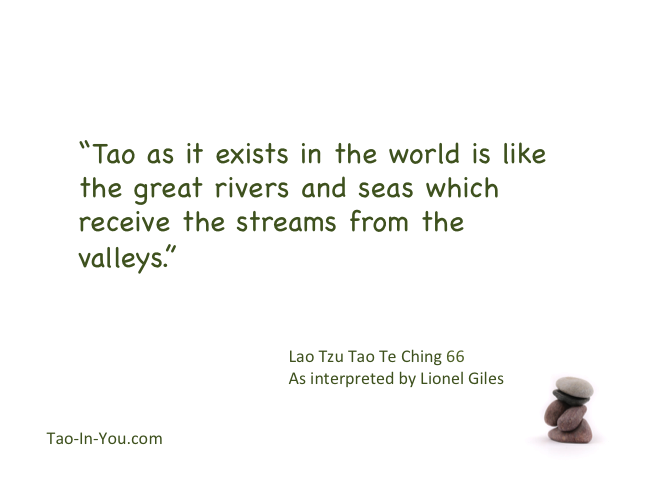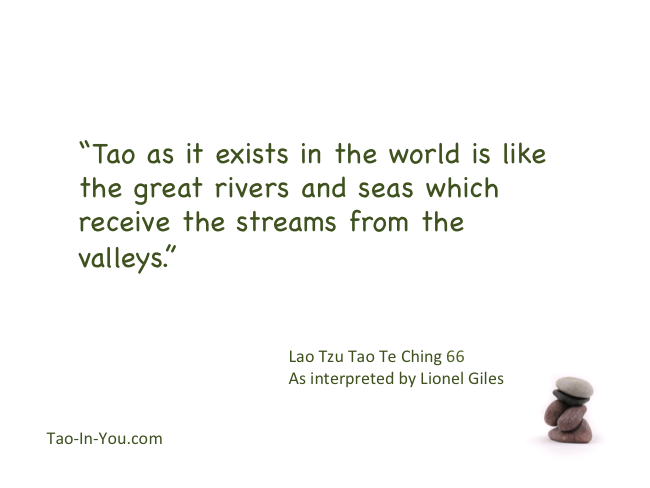 Lionel Giles gives interesting interpretations of Tao.  This is one of them:
"Tao as it exists in the world is like the great rivers and seas which receive the streams from the valleys."
Be like Tao.  Stay open, be ready to listen and receive, and you'll appreciate what abundance truly mean.