Lao Tzu Tao Te Ching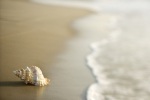 Tao means 'the way'.
The way of life, the way of doing things!
It is about the laws of nature in all things we see and do.  Adhering to it helps you to get things done more easily and with less resistance. It is like cutting along the grain of wood and swimming along the flow of current.
The net result is achieving more by doing less. It makes life less complicated, yet more fulfilled.
It brings clear mind, effectiveness and excellent leadership.
It improves your quality of life.
I'm sharing what I've learned from Tao Te Ching in my Tao blog.  Do let me have your feedback.
There are also suggestions on how to read classics on Tao, especially Tao Te King by Lao Tzu written more than 2,000 years ago.  Learn the wisdom from the inspiring Lao Tzu quotes, i.e. Tao Te Ching quotes.